WARRANTY INFORMATION
WARRANTY CARD REGISTRATION
To electronically register your SEBO vacuum cleaner, power head, DISCO Floor Polisher or duo Brush Machine,
Click Here
. . .
SEBO LIMITED WARRANTY AND SUPPORT
Seven Years Motor - Five Years Parts and Labor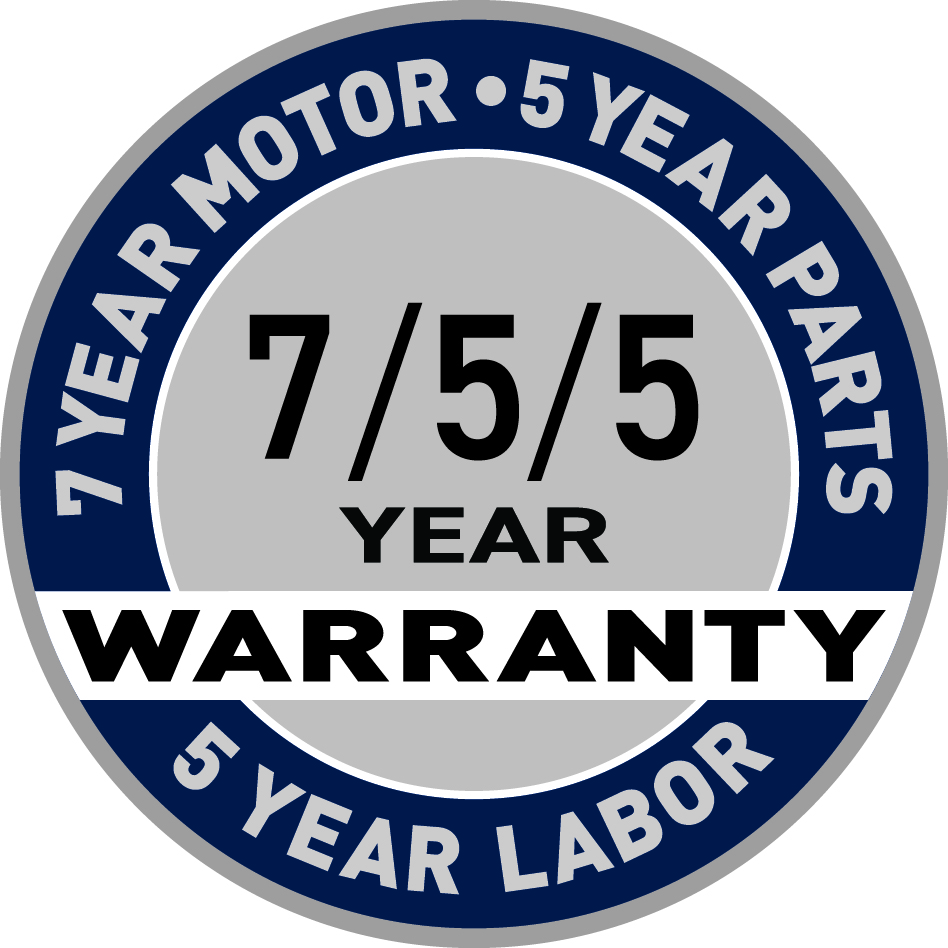 SEBO America or an Authorized Dealer will provide the original owner free repair services, including freight charges (if applicable), and any parts needed to fix a broken or defective SEBO vacuum cleaner, power head, duo Brush Machine, or DISCO Polisher, which fails within the scope of ordinary household use, for the following warranty periods, all of which begin on the date of the new product purchase:



Seven Years Motor(s). All SEBO motors (brush and suction) are covered.
Five Years Parts. See Item #5 for list of exclusions.
Five Years Labor. All warranty labor must be performed by SEBO America or an Authorized SEBO Dealer.
Lifetime X Belts. On SEBO AUTOMATIC X vacuums, a lifetime warranty is provided on the drive belts, which also includes the labor costs to replace them.

SEBO America or an Authorized SEBO Dealer must complete all warranty repairs.
To locate an Authorized SEBO Dealer in your area, or to register a warranty claim in the United States, please use the Dealer Locator available at www.sebo.us, call SEBO America at 800-334-6614, or send an e-mail to info@sebo.us.
The warranties provided for above apply exclusively to SEBO vacuum cleaners, associated power heads, DUO Brush Machines, and DISCO Polishers, which are used residentially. No warranty is provided for these SEBO machines that are used commercially.
The Wear Parts excluded from warranty coverage include brush rollers, brush strips, sealing strips, external cords, crevice nozzles, upholstery nozzles, dusting brushes, all optional attachments, and used bags or filters.
Bags and filters that have a manufacturer's defect

and are unused

are covered under warranty and will be replaced with the same item.
This warranty applies only while your SEBO machine is physically located within the United States of America.
The purchase receipt showing the date, price, and item of purchase is the initial document of proof of purchase, and it determines the validity of warranty. To be certain that your warranty claim can be processed as quickly and efficiently as possible, please retain your original purchase receipt and mail in the warranty card, which was provided with your new SEBO vacuum cleaner. You may also complete warranty registration on our website at www.sebo.us.
This warranty gives you specific legal rights. You may also have other legal rights, which vary from state to state.
This warranty applies only to SEBO products purchased from Authorized SEBO Dealers located in the United States of America.
THE WARRANTY DOES NOT COVER:
Products that are second-hand, or products outside of the warranty period.
Machines that have not been assembled, used, or maintained in accordance with the operating instructions.
Machines, bags, filters, and spare parts designed or intended for use in countries other than the USA.
Defects or damage caused by the use of non-genuine SEBO parts, including but not limited to bags, filters and spare parts, or machines that have unauthorized modifications.
Defects or damage caused by service or parts provided by a Non-Authorized SEBO Dealer.
Machines in which filters have been washed and/or bags have been reused.
Typical wear and tear, accident, other casualty, misuse, neglect, improper use or maintenance, or any machine in which the serial number has been altered or removed.
Normal maintenance, such as the removal of clogs or cleaning brush rollers.
Damage caused by external sources, such as liquids, hot materials, weather or proximity to heat, e.g., fires, ovens, radiators, etc.
EXCLUSIVE REMEDY: The remedies provided under the terms of this Warranty are the purchaser's exclusive remedies and are in lieu of any remedies otherwise available.
LIMITATIONS AND EXCLUSIONS: SEBO makes no other representations or warranties, expressed or implied, and specifically excludes the implied warranties of merchantability and fitness for a particular purpose where allowed. The entirety of this limited warranty, and all implied warranties, shall only be applicable during the specified time periods provided within this limited warranty. SEBO will not be liable for incidental or consequential damages of any kind or nature. This disclaimer of implied warranties shall not apply to the extent said disclaimer is not allowed by applicable federal and/or state law. Some states do not allow limitations on how long an implied warranty lasts, so the above limitation may not apply to you. Some states do not allow the exclusion or limitation of incidental or consequential damages, so the above limitation or exclusion may not apply to you.
SEBO America, LLC
14101 E. Otero Ave. #400
Englewood, CO 80112
Telephone: 800-334-6614 Fax: 303-792-9196
www.sebo.us
To download a PDF file of the complete text and Terms and Conditions of SEBO America's FREE Warranty, Click Here

. . .
WARRANTY REPAIR PROCEDURE
SEBO America or an authorized dealer must approve and provide all warranty work. SEBO's customer service phone number is
800-334-6614
and representatives are available Monday - Friday, 8:00 am - 5:00 pm MST, or such repair requests can be e-mailed to
info@sebo.us
.
Customer service is available to advise you on self-help (such as clog removal) or to arrange any repair services. SEBO machines are designed to be easy to maintain, so most "problems" can be resolved over the phone or by watching SEBO's How-to Videos available on this web site. Before phoning SEBO for service, please ensure you have checked for clogs, fitted a new bag, replaced dirty filters and cleaned the brush roller. If you still need to contact SEBO, please have your serial number (found on the underneath side of the power head), name of dealer, and date of purchase details available. Without proof of purchase, repairs may be chargeable.
SEBO's repair procedure is easy and convenient. Repairs that are covered under warranty are done free of charge, and SEBO even pays related freight costs. For machines that are not covered under warranty, SEBO charges customers very reasonable repair fees, plus associated freight costs.
The repair procedure is as follows:
Call customer service at 800-334-6614, to discuss the problem. The outcome of the call should be one of these three options:



The problem is diagnosed over the phone, and the customer service representative provides a "self-help" solution, e.g., clog removal.
A referral is made to a local authorized SEBO retail store, which can provide the needed repair services.
The determination is made that the machine must be repaired at SEBO's corporate office in Centennial, Colorado. If this is the case, customer service will issue a Return Material Authorization number ("RMA") and a prepaid UPS Return Label.

Package for shipment that portion of the vacuum which SEBO's customer service representative instructs you to return, e.g., the power head, the bag housing, or may be the entire vacuum. Affix the UPS Return Label to the outside of the box.
Leave the box at any UPS Store, pick-up location, or drop-off station.
SEBO receives returned machines within three to five days, and the repairs are usually completed on the same day. Then, the vacuum is returned via UPS. Therefore, the entire repair process typically takes about two weeks. If faster transit times are needed, SEBO can accommodate such requests, but customers are charged the additional amount of freight costs associated with the specified expedited freight service.